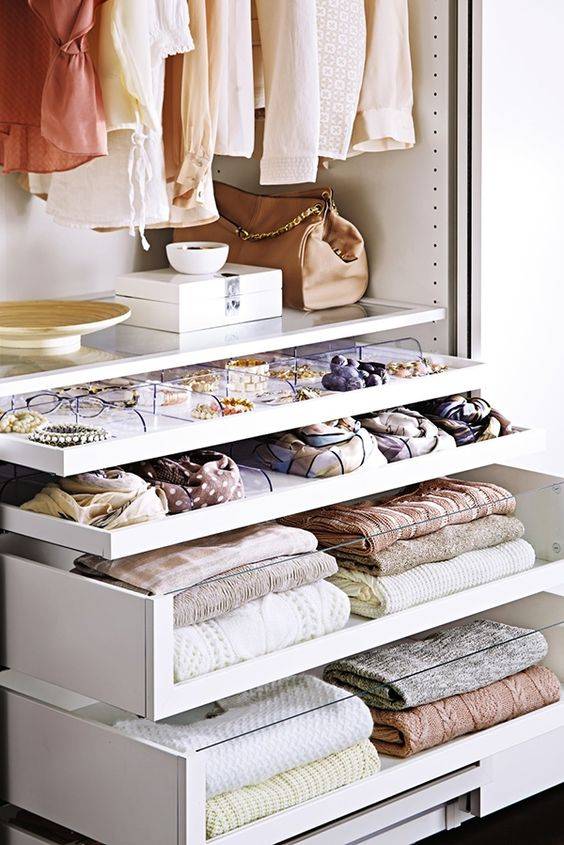 1. GATHER UP YOUR MEN'S & WOMEN'S WEAR:  We take Fall/Winter pieces beginning mid August, and Spring/Summer apparel beginning mid February. Evening wear to active wear, bags, jewelry, all accessories & footwear - in like-new condition and on trend. Our shoppers are very brand driven and love Lululemon to Louis Vuitton. Please see our "Labels We Love" for more info on what we take and don't take.  
2. NO APPOINTMENTS ARE NECESSARY: Tuesday - Friday, 11am - 5pm. You can also call and arrange an appointment time that works for you at the Turnabout location that is convenient for you.
3. WE WILL SORT & SELECT ALL GREAT SELLING ITEMS THAT WILL MAKE YOU $: Please note that to start a consignment account, we will evaluate if you will make at least $300.00 within the season, it not, we will recommend selling outright for cash as it will be more convenient for you.
4. ITEMS ARE PRICED ACCORDING TO COMPETITIVE MARKET VALUE and we markdown items as necessary. Consignors make 40% of the final selling price. GUARANTEED PRICING AND VARIED COMMISSION depend on item and price point. High ticket items can fetch you up to 65% (items must be appraised $3,000.00 +). Payouts are issued by cheque quarterly and/or any money owed on your account can also be used for shopping at any of our locations.
5. WE DONATE THE REST: Items that can not be consigned and/or unsold items that you do not claim at the end of your consignment are donated to causes that Turnabout supports.
6. SELL INSTEAD: If you would like to sell outright rather than go through the consignment process, an outright buy is a great option. We offer 25% cash or 30% store credit.
7. SHIP TO US: Ship your items to Turnabout and we'll take care of the rest.   Call ahead to go over terms/conditions and what type of items your should send. High end items can be given better consignment rates and this must be discussed in advance. Keep in mind that when we look through your items, anything deemed unsaleable will be donated. Anything showing wear, stains or is a style or label that is not coveted is donated.  
Just pack up your items and we will do the rest.
---
---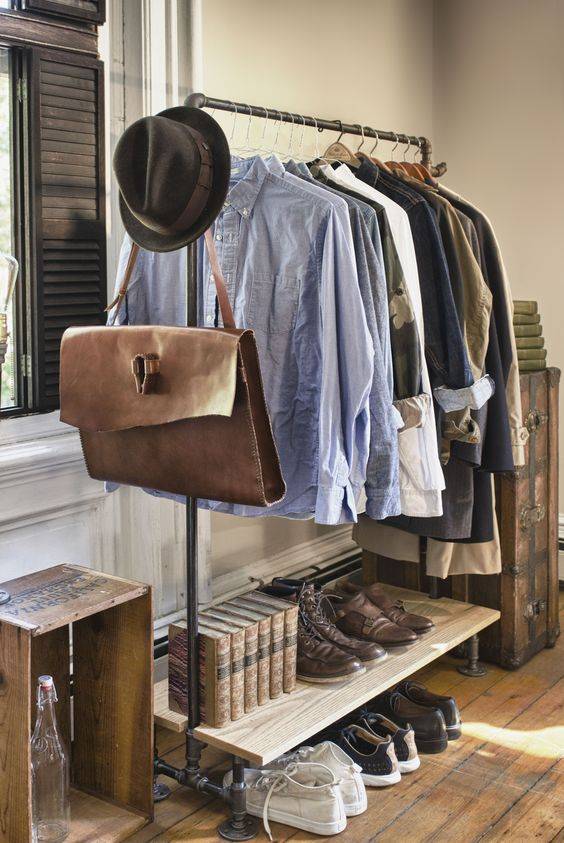 ---
What We Accept:
Think Nordstrom on consignment. We sell a wide variety of Men's & Women's labels. Our shoppers often follow certain designers and seek very specific items from a specific line. Sizes ranging from 0 to 2XL including formal wear, athletic wear, day-to-day, work-wear & outerwear accessories, shoes, jewelry & watches. See our Labels We Love page which includes labels too low in resale value for us to accept due to space and our store overhead costs.
CONDITION:
Items must be like-new, clean, and free of damage. We do not accept clothing with marks, wear or odour. For an item to have worthwhile resale value, it must be in excellent condition.
AGE:
Your items should be no more than 3 years old and current in style. We accept some classic designer items over 3 years old.
AUTHENTICITY:
All items must be authentic. For designer accessories original receipts/packaging/dust bags are encouraged. Items with the original tags & verification of purchase are always consigned at a higher price. The more you are able to authenticate, the more you make! If we can not 100% authenticate we may ask you to pay for our outside authenticating service which provides a written appraisal.
---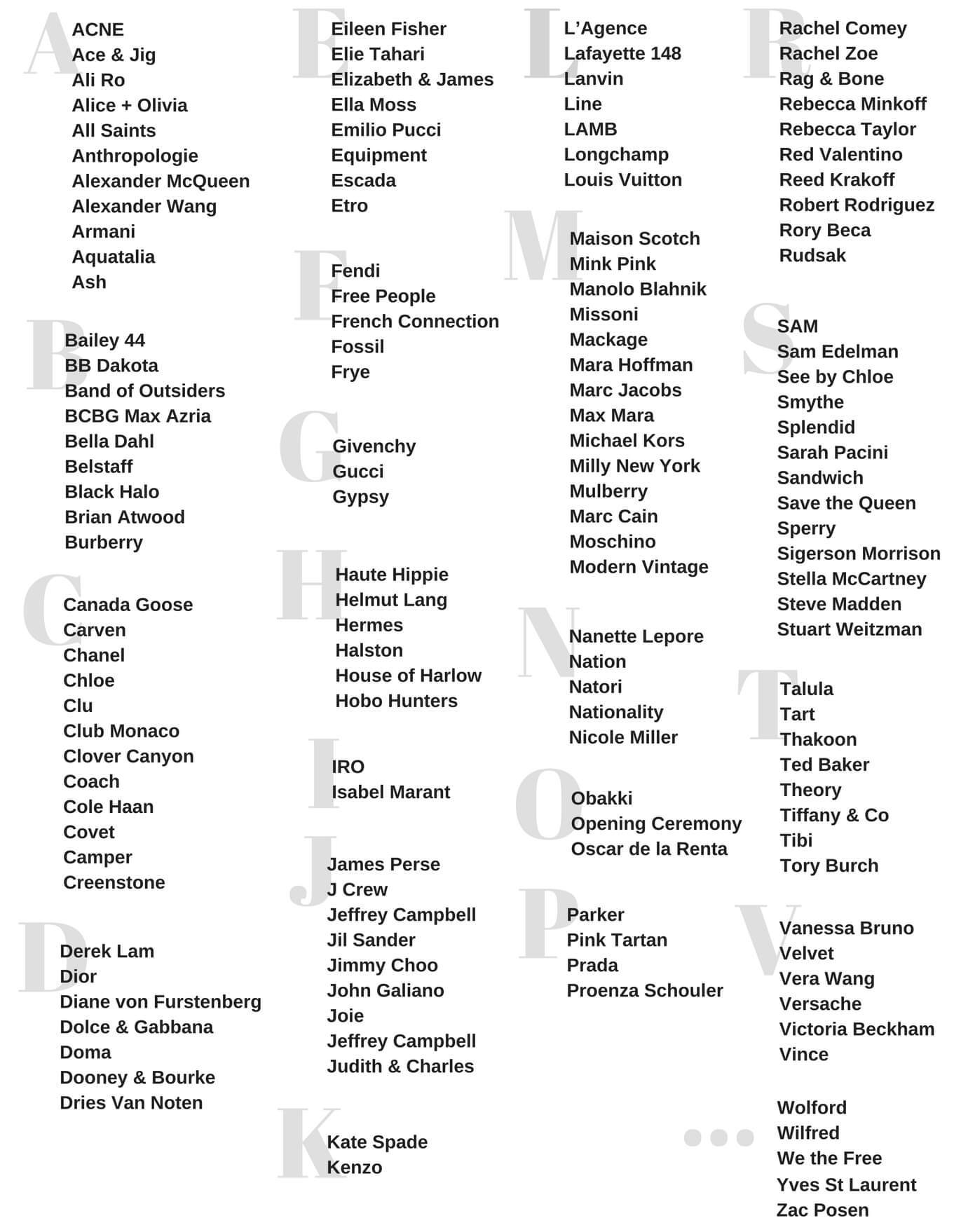 PLEASE NOTE * We DO NOT consign or buy brands such as H&M, Forever 21, Gap, Target, Reitmans, Joe Fresh, Mexx, Garage, Dynamite, Costco labels, etc.